Does organic cotton use more or less water? We set out to investigate.
Does organic cotton use more or less water? We set out to investigate. In the first article of this series "So they say, so we check", you'll read what is true (or false) about the claims that organic cotton uses less or more water.
In the series "So they say, so we check" we look for the obscurity of the organic cotton industry. It's great that many big franchises switch to organic cotton, that more and more can be read about the sustainability of clothing, and that organic labels are popping up like mushrooms. But how are you supposed to make sense out of all that as a consumer? We will try to help you out. This time we'll look into the water consumption of organic cotton cultivation.
Organic cotton is said to consume 91% less water
Today's conscious consumer knows that the production of cotton uses a lot of water. The average pair of jeans in your closet would've cost some 8,000 litres of water. This is, a pair of jeans made of conventional cotton. Fortunately more and more clothing is made out of organic cotton. After all, organic cotton uses far less water than conventional cotton. This can be read on the website aboutorganiccotton.org, which is an initiative of the international non-profit organisation Textile Exchange. They investigated the environmental impact of growing organic cotton and found potential water savings by a whopping 91%. This percentage has often been referred to by other non-profit organisations and brands ever since.
Using not less but more water
There are plenty of publications however that tell the opposite. Organic cotton is said to use more water. The Dutch Triodos Bank mentions in their magazine De Kleur van Geld (The colour of Money): "The drawback of organic cotton is that it needs more water". LINDA magazine gives us the headline "Organic cotton and fake fur are not 'better' for the environment at all ". How did they reach this conclusion? Well, these articles can be traced back to one single source: an article on the news platform Quartz. This platform reports on a panel meeting of the American research organisation Cotton Incorporated. If we were to believe Cotton Incorporated, organic cotton doesn't use less water, but far more! They claim even double the amount. Their reasoning is as follows: organic cotton isn't genetically modified to produce the maximum number of flowers possible. This means that the yield per organic plant is less. The same amount of harvested cotton in organic cultivation therefore requires more plants, more arable land and more water and other resources.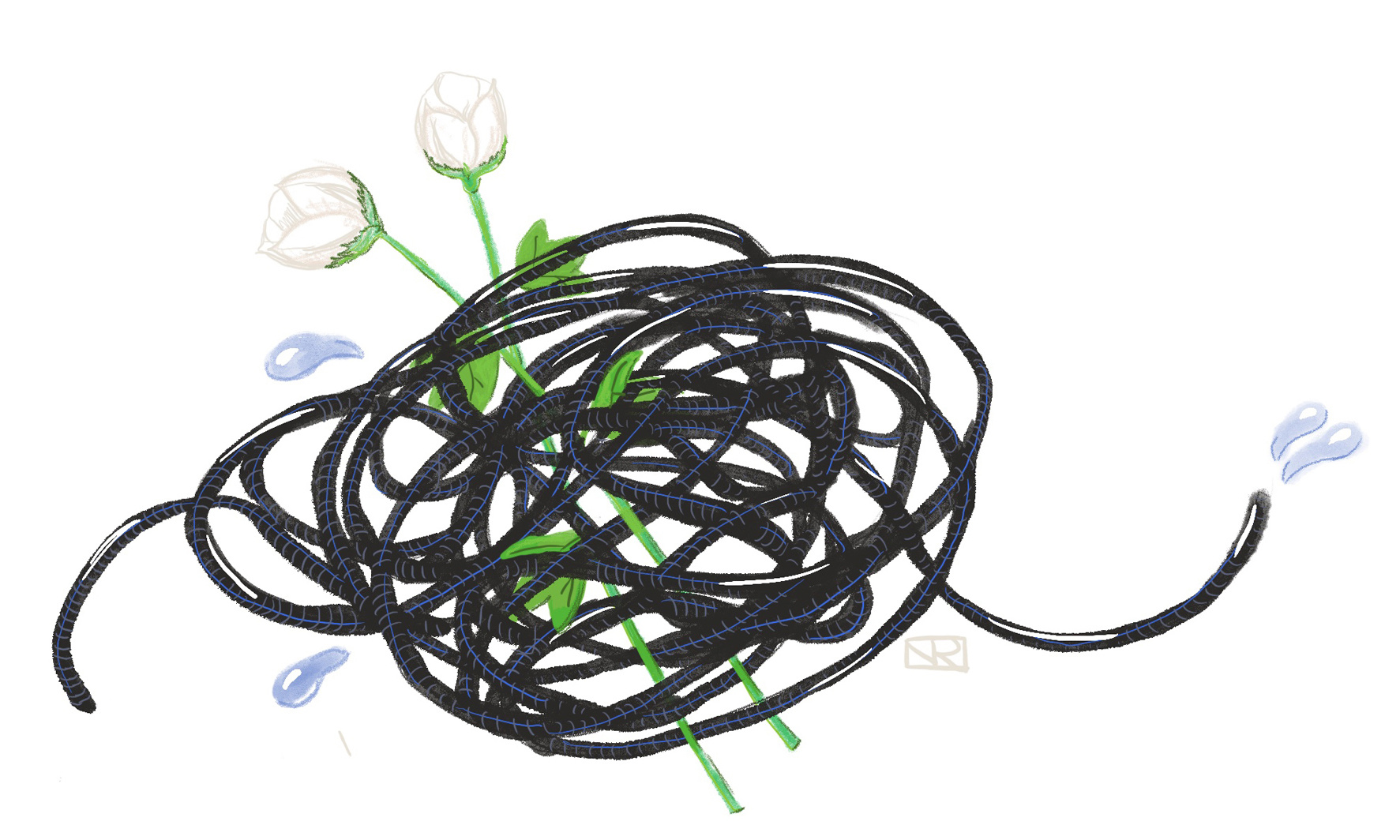 The US as starting point
Cotton Incorporated is an American organisation working for the American cotton industry. They help companies to innovate and keep a competitive edge on the global market. Of course sustainability is part of this as well, but remains focused on cotton cultivation practises in the United States. It's very well possible that the claims on water consumption made during their panel meeting were aimed at the American way of working. We were unable to find any data supporting this story or anything that might give us a further explanation.
Less water consumption assuming…
Does organic cotton save a lot of water, like Textile Exchange suggests, or does it use more than conventional cotton, as Cotton Incorporated states? To gain more insight, we look into research done by other parties. The Water Footprint Network explored the relationship between the water footprint of cotton and different agricultural practices. They have done research in three different states in India looking at, amongst others, growing organic and conventional cotton. Their report shows that the water consumption differs per state, also when organic and conventional cotton are compared. This can be explained by regional differences such as the amount of rain. Furthermore, there are differences in the way farmers run their farm. Ultimately, they expect organic cotton to be the best practise in the long term. Prerequisites are that yields can be increased and farmers' income needs are met. The UNESCO-IHE Institute for Water Education evaluated the effectiveness of water-saving measures in cotton cultivation and reaches a similar insight. They emphasize the major differences between these regions in India when it comes to climate, financial resources and soil types. To be able to make an impact, it's essential to tailor measures to the local situation, they conclude.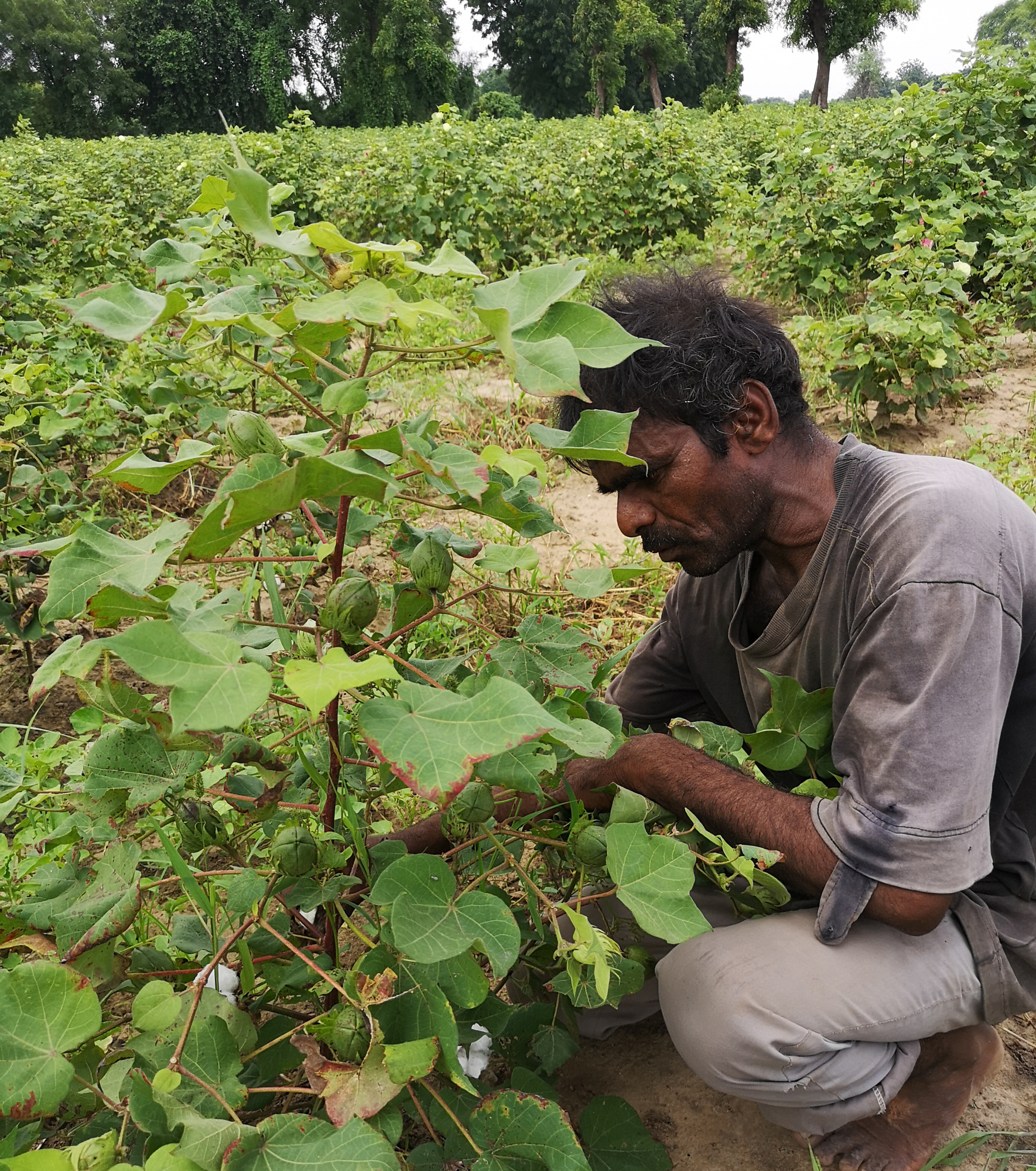 Agricultural practises as an important factor
Yuca Waarts, agricultural economist and active in the field of sustainable production chains at Wageningen University & Research (WUR), confirms that agricultural practices play an important role. She notices that with the organic cultivation of cotton and other crops, issues might arise around soil depletion if there is no proper nutrient management in place. "Whether a crop has a major impact on the environment is not so much determined by the presence or absence of an organic label, but mainly by the agricultural practises applied. How are nutrients handled? Are measures taken to add water and nutrients, or to improve soil retention? Which incentives does the buyer offer to stimulate an optimal way of working? Are farmers guided and supported by the government and organisations involved, for years to come?" The latter is essential, finds also the Water Footprint Network in their research on organic cotton cultivation in India. Farmers who have access to information, training and financial resources are clearly doing better. All in all there are quite some factors to consider. How did Textile Exchange deal with this in their research, when they concluded a potential water saving of 91%?
How the 91% was determined
Oddly enough Textile Exchange bases their claim of 91% partially on research done by Cotton Incorporated, the same organisation that claims the contrary. In their report, Textile Exchange compares the water consumption they found with findings on conventional cotton from an earlier publication by Cotton Incorporated. However, it is not clear in which areas and under what circumstances this investigation by Cotton Incorporated took place. This makes it a skewed comparison to begin with. Textile Exchange underlines this is as well and indicates in the same report that additional research is needed to assess the significance of the found difference.
No clear proof
Clear evidence supporting the significant water savings of organic cotton does not exist, it seems. Veronica Bates Kassatly, former World Bank economist / financial analyst, also comes to this conclusion in an article in the magazine Apparel Insider. The main parties making claims based on Textile Exchange's report are not available for further comment when she asks them about the validity of the claims made. These parties are the Sustainable Apparel Coalition (members include ASOS, C&A, H&M) and Kering (holding of Gucci, Puma, Yves Saint Laurent and others). Each of them has financial ties to Textile Exchange. Kassatly: "This is not to impugn Textile Exchange, Kering, or any of the others, in any way, but simply to point out a given: data that is not independently collected is subject to reporting bias. […] No data to substantiate claims that at a global level, one type of cotton is more sustainable than another".
Standardized research needed
Also Yuca Waarts recognises that additional research is needed to reach conclusions. "There is a lot to read on the positive results of sustainable initiatives in the cotton industry. However, these results are often anecdotal in nature or based on research with methodological shortcomings. As a result, many questions about organic cotton cultivation remain unanswered. Currently, no research is carried out based on the standards for impact evaluation, as defined, among others, by the World Bank and the OECD".
Remain critical
It's a no-brainer of course, but remain critical of everything you read on the web. Also (or perhaps especially) regarding statements you like to believe. A proper fact-check on water consumption in organic cotton cultivation is currently not possible. In the end there seems to be little tangible evidence to guide you when purchasing a shirt made of organic cotton. For the time being, we have to make do with common sense and for instance the Ecolabel Index or GoodOnYou's brand directory.
Author Nienke Raeven studied Biology at the University of Wageningen (WUR) with a specialization in International Public Health. She is currently conducting research at WUR into the perception and needs of groups of people.